Salesforce Nonprofit Cloud
Optimize your business activities and engage with new volunteers with our Salesforce Nonprofit cloud services
Get the customized solutions for your firm through our Salesforce Nonprofit success pack services
Salesforce Nonprofit Success Pack is a one-stop shop for nonprofit organizations looking to convert their constituent relationship management system to Salesforce. We give the expertise to integrate Salesforce solutions to boost any operation at NSIQ INFOTECH. We understand that charitable organisations operate on a shoestring budget, so we give your company the tools it needs to do a wide range of tasks, including data gathering, management, and analysis. With customised solutions for your company, our Salesforce Nonprofit Success Pack services cater to your multiple event requirements.
We assist you in connecting with suitable organisations, customising services to meet your needs, and tracking the donor lifecycle with the Success Pack. Additionally, you will be able to automate contacts with your partners, manage operations flawlessly, and get real-time results to assess your influence and growth. We use your CRM system to organise data and expand the data model. The Salesforce Nonprofit Success Pack is a great way to get started with the customizations you'll need for each event while tracking vital metrics.
Salesforce Nonprofit is the ultimate cloud to expand your impact anywhere
Reimagine
Repurpose
Reconfigure
Transform your customers' experience by addressing and reimagining to meet the needs of your Nonprofit success.
Nemo enim ipsam voluptatem quia voluptas sit aspernatur aut odit aut fugit, sed quia conse
quuntur magni dolores eos qui ratione voluptatem sequi nesciunt.
Add a purpose across your fundraising, marketing and engagement programs by using Salesforce Nonprofit Cloud's solutions.
With a comprehensive platform that includes a consolidated view, intelligence and experience, you can scale and reconfigure your cloud infrastructure quickly.
Here's what Salesforce's Nonprofit Success Pack does for you
Eliminates the challenges by delivering a single view of all involved stakeholders.
Permits your team to enter big volumes of the gifts in a fast, accurate and flexible attributes.
Measure reports and dashboards to acknowledge and share your success with those who invested in your project.
Tracks various distinct sorts of services or programs, despite their complexities.
Trusted Payments & Accounting
Here's what Salesforce's Nonprofit Success Pack does for you
Perform events perfectly with a 360-degree view of your organization with our Nonprofit Success Pack services
Volunteer Management
When a group of people unites for a common purpose, it is hard to comprehend and allocate the tasks correctly to the right people. It is where we come in to help you get the most of their resources. We help you arrange the volunteers into groups based on their availability, skills, and tasks to send personalized messages for the upcoming event and their assigned roles.
Community Support
Along with other Salesforce Nonprofit-related services, NSIQ INFOTECH also spreads you around the community, allowing you to see how different organizations are succeeding, investigate their ideas and adjust or implement them as needed to achieve your goal.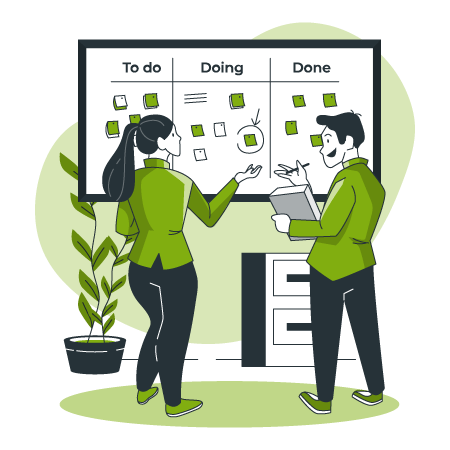 Opportunity Management
Opportunities lead to substantial achievements. We provide a novel solution at NSIQ INFOTECH that allows you to manage donations and pledges, matching gifts, honor or memorial gifts, memberships, grants, and donor levels. We help you utilize the track records to help you get a better idea of the opportunities to help your non-profit organization.
AppExchange Support
There are no bounds to possibilities if you want to enhance the functionality of the services integrated with your Salesforce Nonprofit Success Pack. Our team of experts can help you by understanding your issues and identifying the specific requirements that assist you in achieving your objectives.
Program Management
At NSIQ INFOTECH, we handle instances and develop engagement plans for the members of your organization. Whether you provide services and programs, perform for a cause, create awareness and educate, or conduct financing charity to other firms, we get you ready to target the most critical aspects of the programs and initiatives from an initial stage.
Constituent Management
A nonprofit organization stores a wide range of information, including donor household information, volunteer and contribution history, and much more. We are aware of the complexities of handling such data, therefore we help you categorize and segment data properly to attract more prospects and manage upcoming activities.
Looking to develop an innovative app?
At NSIQ INFOTECH, we provide a robust set of services tools that enable our clients to develop the best possible app, establish a profitable business, and differentiate practices.