Salesforce Lightning App Development Services
Simplify business processes for your customers using our Salesforce Lightning Development Services
Lightning Experience is the new version of Salesforce CRM platform
Our Salesforce Lightning development services in India assists businessess in creating a modern user interface and pages that are optimised for sales and service procedures. When it comes to providing a world-class user experience to clients, the user interface is one of the essential components. At NSIQ INFOTECH, we provide salesforce lightning app development in USA, assisting them in increasing productivity by converting the Salesforce traditional version to the lightning platform, which provides optimum performance with no effort.
User interface
App builder
Reduces development time
Automation
For Salesforce lightning app development in USA, our skilled Salesforce consultant carves stunning UI and UX while maintaining lightning-based designs and pixel-perfect precision in mind.
Our primary goal is to create beautiful and meaningful mobile applications using Light app builder's features.
To save time and expand the scope of future expansions, we use reusable lightning components.
There is no doubting that automation is the way of the future. By automating tedious and repetitive tasks, we optimize your organization's workflow.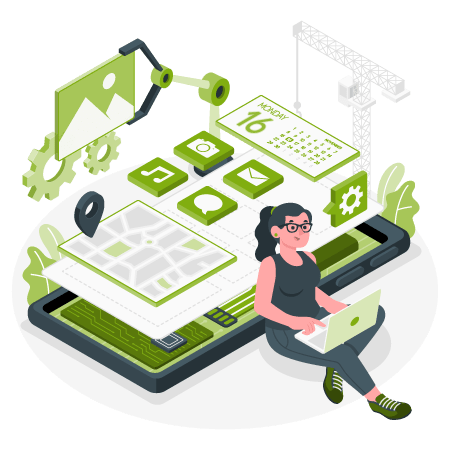 Salesforce Lightning Development Services
We offer a comprehensive range of
Salesforce lightning development services India
to help you shift from a Salesforce platform to a customer-focused Salesforce lightning platform.
Salesforce Lightning App Development
We provide
salesforce lightning app development in USA
. Our lightning-fast apps are created from scratch to be more user-friendly and mobile-friendly.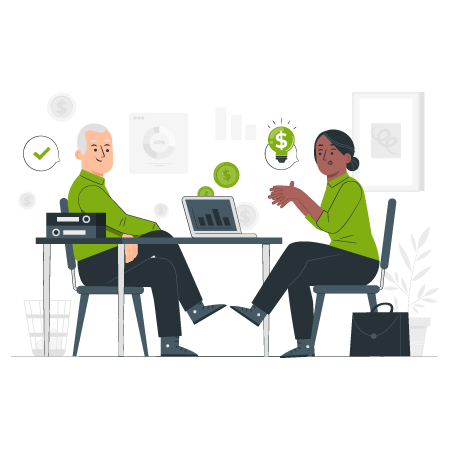 Salesforce Lightning Consulting
Hire our Salesforce lightning experts to create, plan, and implement a lightning strategy that optimizes return on investment by maximizing the utilization of its components.
Salesforce Lightning Component Development
We create and develop reusable lightning components with scalability elements for your future business growth to ease your potential business operation and, eventually, the customer development process hassle-free.
Salesforce Lightning Community Portals
We create personalized lightning communities to help you connect with a large number of active people and offer them tailored solutions for a seamless experience.
Salesforce Lightning Ready Customization
We offer lightning cross-platform customization services that deliver consistent and engaging user experiences across many devices while also ensuring the platform's high performance.
Salesforce Lightning Migration
We have extensive experience in providing salesforce lightning app development in USA to convert Salesforce apps from the Salesforce Classic UI to the new Salesforce Lightning Experience, assuring data integrity and seamless integration of dashboards, reports, and contacts.
Ready to move to Salesforce Lightning?
At NSIQ INFOTECH, we provide a robust set of services tools that enable our clients to develop the best possible app, establish a profitable business, and differentiate practices.
FAQs
Let's dive deep to know more about our Salesforce Implementation Services
Salesforce Lightning is a modern and user-friendly interface for Salesforce, designed to make it easier for people to use and navigate the platform. The primary goal of Salesforce Lightning is to enhance the user experience, making it more visually appealing, intuitive, and faster compared to the older classic interface. In simple terms, think of Salesforce Lightning as a new look and feel for Salesforce, making it easier for users to do their work, find information, and manage their data with less confusion and more efficiency.
Salesforce Lightning makes using Salesforce easier and more enjoyable. It helps your team work faster and smarter, especially on mobile devices. With our salesforce lightning development services, you can customize it to fit your specific needs and connect it with other tools. And you are also provided with different different Salesforce Products/Clouds like Sales Cloud, Service Cloud, Revenue Cloud, Experience Cloud, Health Cloud, etc., which makes it easy for you to take full advantage of any niche that your business focuses on. These all lead to better customer service, more informed decisions, and a happier, more productive team.
The advantages of the Salesforce Lightning App are as follows:
User-Friendly Interface: Salesforce Lightning App offers a modern and intuitive interface, making it easy for users to navigate and use the platform. The layout and design are visually appealing and user-friendly, which leads to better user adoption and reduced training time.
Enhanced Productivity: The Lightning App provides a more efficient workflow with features like customizable home pages, interactive dashboards, and quick actions. These tools help users perform tasks faster and streamline their work, increasing productivity.
Lightning App Builder: Salesforce Lightning provides an easy-to-use app builder that allows users to create custom applications without the need for complex coding. This empowers business users to build apps that meet their unique requirements.
Better Insights and Reporting: The app offers improved data visualization and reporting capabilities, making it easier to understand and analyze data. This helps businesses gain valuable insights and make data-driven decisions more effectively.
Enhanced Collaboration: With Lightning App, users can collaborate more effectively by sharing information and collaborating in real-time.
Integration Capabilities: Salesforce Lightning integrates seamlessly with other applications and systems, enabling a connected and cohesive ecosystem. This integration ensures data consistency and improves overall business processes.