Salesforce Community Cloud
Get connected to your workforce and customers by creating mobile-friendly, unique, and compelling community portals with our Community Cloud services.
Enhance Your Customer Engagement With Salesforce Communities
Salesforce Communities is a solution that enables your organization to connect thousands of employees, customers, stakeholders, and partners without having to invest in separate individual licenses. NSIQ INFOTECH fully utilizes Salesforce Community Cloud to create unique solutions that speed up channel sales, offer the ease of sharing information, and deliver proactive customer support to end customers.
Our team of Salesforce experts delivers a CRM-powered experience for our clients, allowing you to be more productive and create responsive digital environments. At NSIQ INFOTECH, we offer Salesforce Communities implementation services to help modern enterprises engage and interact with their clients with integrated services while maintaining their corporate reputation. Community Cloud helps increase client engagement by locating the customers' needs and handling their account information. Furthermore, when you use our services, we assure you can generate revenue by delivering self-service features for your clients.
What You Can Achieve With Our Salesforce Community Cloud Services
Salesforce Communities Consulting
We provide consulting on crafting the perfect approach for you to assist you in developing community goals, finalizing features, and mapping out future community goals with our assistance.
Knowledge-base & User-base Management
Our team of experts can connect to external databases or move your knowledge base to SFDC. Additionally, we help you manage your database access based on roles and relevant login protocols.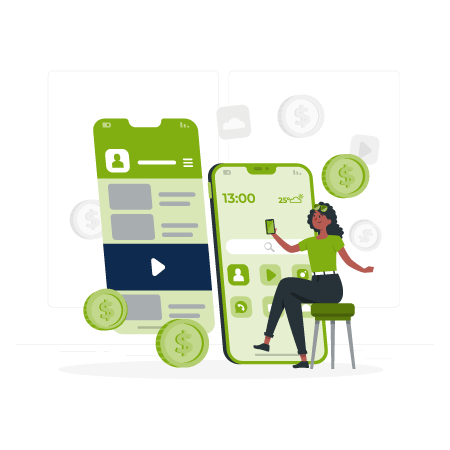 Third-party Software Integration
At NSIQ INFOTECH, our community solutions are integrated with third-party services and data sources to help our clients get connected to as many applications as possible through integrations.
Salesforce Communities Development And Implementation
We adapt Community Cloud capabilities and develop custom features, business workflows, and applications. At every stage, we can help you to be Lightning-ready and mobile-ready.
Meet Your Business Goals Effectively With Our Community Cloud Offerings
Ideation and Crowd sourcing
Project and Task Management
Content Management and Moderation
Meet your business goals effectively with our Community Cloud offerings
Looking To Develop An Innovative App?
At NSIQ INFOTECH, we provide a robust set of services tools that enable our clients to develop the best possible app, establish a profitable business, and differentiate practices.
FAQs
Let's dive deep to know more about our Salesforce Implementation Services