Salesforce Chatbot Implementation
Quickly build and deploy an engaging chatbot and begin generating a high ROI using our salesforce chatbot implementation services.
Manage customer requests easily with our Salesforce chatbot and grow by 10X
If you have not implemented a chatbot by now, you probably have missed the opportunities to improve customers' experience and reduce churn. As a growing enterprise, you need to employ a chatbot to help you manage workloads, respond to customer inquiries, and thus increase uptime for your business processes. To connect with your customers quickly and build a lasting relationship, you need to employ a chatbot.
As a prominent
chatbot development company in USA
, we take care of every aspect of your
Salesforce chatbot implementation
. Our team can set up, train and deploy a chatbot so that you can start improving customer experience in no time. We can help you integrate a chatbot to address the use cases you share and handle customized training in natural language processing.
Our designed Salesforce chatbots understand the context of a conversation and respond naturally. For instance, it can help you upsell, cross-sells, reduce costs and grow revenues by automating tedious tasks such as answering customer queries and recommending new services.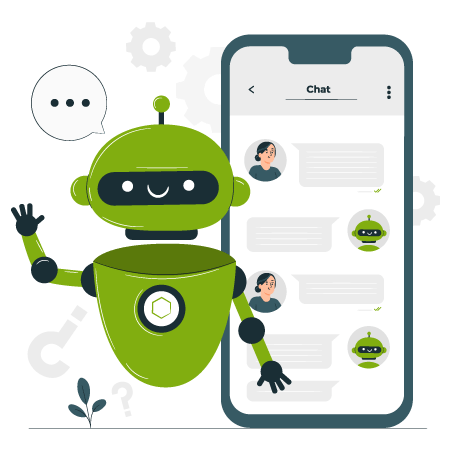 Chatbot implementation services
NSIQ INFOTECH is a leading chatbot development company in USA & India that provides salesforce chatbot implementation services to match your specific business requirements. We can assist you with determining the needs and strategy for a complete conversational solution, including use case discovery, conversation design, chatbot development, testing, training, and deployment. We have unrivalled experience with intelligent Salesforce chatbots.
Drive customer relationships with Salesforce chatbot
Provide real-time answers
Deliver better user experiences
Personalize product recommendations
Looking to develop an innovative app?
At NSIQ INFOTECH, we provide a robust set of services tools that enable our clients to develop the best possible app, establish a profitable business, and differentiate practices.
FAQs
Let's dive deep to know more about our Salesforce Implementation Services